When I started to learn about Surface Pattern Design in 2013, it was a real struggle to find classes to learn a good technique for making patterns. In the end I found a way to make my patterns in photoshop, but they were very basic. Luckily my pattern passion stayed and I kept on making patterns, because in november 2016 I discovered Skillshare!
And since that day everything changed! As a child I never liked going to school, but I can't get enough of all the Skillshare classes! It all started with the classes from Bonnie Christine, and at this moment I already have 158,5 learning hours on my conto. The topics are endless from surface pattern design to procreate, from drawing to Etsy or even about the business side of being a creative. And this is only a small part of what Skillshare has to offer. They even have over 18,000 classes available!
In this blogpost I want to focus on 'my' top 10 Skillshare classes to learn surface pattern design. But in the future more topics will follow!
Let's start with number one!
This is the class that changed a lot for me. Before I discovered Bonnie, I made my patterns with photoshop. But in Bonnie's class you learn a lot about Illustrator and how to make your patterns with vectors. Not with the pattern tool available in Illustrator, but completely starting from fresh! She makes illustrator look so easy! Bonnie not only makes gorgeous patterns herself, but she is also fantastic in teaching the in's and outs of surface pattern design!
Elizabeth has a great Skillshare class too on creating surface pattern designs in illustrator. But in this class she's learning us building up an entire pattern collection. It starts with choosing a theme for the collection. Making a hero, secondary print, blender print and spot graphics. And finally she learns us how to create a story for your collection. Elizabeth is a real star, I immediately fell in love with her pattern style and personality! I am sure you will too!
This lady has such a knowledge, she really blew me away! At first I thought 'Toile de Jouy' wouldn't be my cup of tea. But once you start following this class, you just can't stop watching it. Bärbel tells you all about this very old surface pattern style. Not only that, she also gives great drawing tips. As a project for this Skillshare class I made my 'Toile de Jouy meets retro circus' pattern. I was so surprised about the outcome and it became a very popular pattern.
I often made patterns where I felt something was missing but I couldn't put a finger on it! In this class Shannon gives easy tips to fix these patterns and make them even stronger! She made 3 small tutorials with patterns of her students. It is so great to see the transformation on these patterns!
This class from Bonnie can't be missed in this list. Normally vector based patterns look really flat. But here she learns how to transform your watercolors into a vector pattern. This opens so many possibilities for everyone who likes to paint or draw by hand. I am fan!
I never felt I was good in drawing but since I have my IPad pro, I draw and paint on it almost every day! Liz has so many classes with so many great tips for making art on the IPad pro! Because of her classes I have found my techniques I often use when I paint. In this class she learned me the basics on how to make a repeat pattern with procreate and pixelmator! And most of my latest patterns are made this way! And Liz is always so generous, she gives away so many freebies!
If you like to make patterns the old school way, this will be your thing! Kristina starts with making the repeat on paper. Once that's finished she transforms it in Adobe Draw on the IPad pro and finally in Illustrator! I love Kristina's teaching style a lot! By the way she also has a great Skillshare class on how to professionaly approach art buyers and art directors.
Mel walks you through the whole process for creating patterns. From gathering inspiration, to creating moodboards, sketching, creating brushes and of course creating a seamless pattern in Illustrator. Besides creating gorgeous patterns, teaching seems to be her second nature. If there is something you would like her to teach you, just let her know and she might turn it into a new class!
Gaia is one of my 'surface pattern friends'! It always amazes me how she creates her patterns full of details in Gimp. Gimp is an open source program you can use when you aren't able to pay the subscription for Photoshop. We girls were so curious on how she makes her patterns and asked her if she wanted to make a class about it. And before we knew it she had a whole collection of classes! Thank you Gaia for creating these great Skillshare classes!
April's course may be the last class in this row, but sure isn't the least! After seeing al these different classes I am so surprised that there are so many ways and different programs to make a seamless pattern. In this Skillshare class, April uses a whole different technique in Photoshop. A unique way you probably haven't seen before! A technique I didn't try yet but once I have Photoshop again, I will make a pattern this way!
Of course these are 'my' top ten Skillshare classes for creating patterns, your top 10 could be completely different! I would love to hear which Skillshare class is your favorite!
If you would like to be notified about more of this, you can subscribe to my newsletter.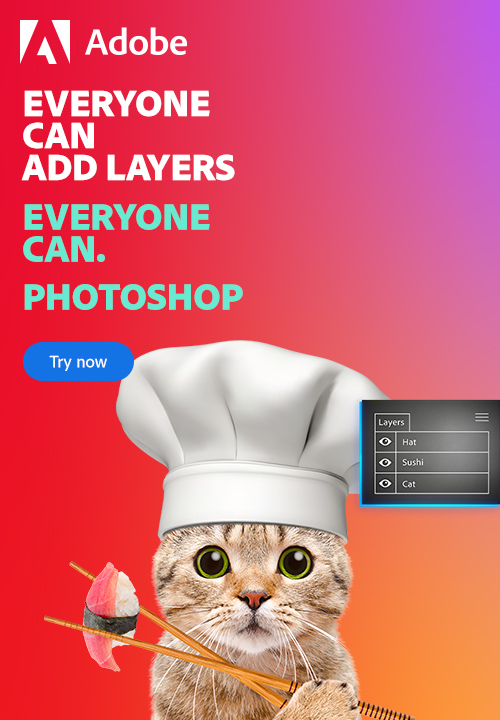 2019 advent alphabet art licensing book books Botanical Challenge Christmas Classes Collections coloring book draw drawing Education Flourish flowers freebies free printable Home decor how to Illustrator Illustrator on the iPad iMac iPad januari journey Launch website learn to monogram nursery decor Pattern highlight Patterns personalized Photoshop Pinterest Pitch Your Portfolio Procreate publish Skillshare Skillshare classes Social Media surface pattern design tips wallpaper
In some of the blogposts you can find references to products. It is possible that I recieve commissions for purchases made through links in the posts. This is to help support my blog and does not have any impact on my recommendations
Sign up
to our


and get
access to our


newsletter
freebies